4th Winning year
in succession
Most Recent Sample Copies
[maxbutton id="1" text="BMW Wentworth" url="https://pgapreviews.com/bmw-wentworth/"]
[maxbutton id="1" text="Sanderson Farms" url="https://pgapreviews.com/sanderson-farms/"]
[maxbutton id="4"]
[maxbutton id="1" text="Tour Championship" url="https://pgapreviews.com/tour-championship/"]
[maxbutton id="1" text="BMW Championship" url="https://pgapreviews.com/bmw-championship/"]
Archives
[maxbutton id="1" text="Sample Archives" url="https://pgapreviews.com/archives/"]
Results
[maxbutton id="2" text="Annual P&L" url="https://pgapreviews.com/wp-content/uploads/2020/10/Annual-PL.pdf"]
[maxbutton id="2" text="2020 Detailed Bets" url="https://pgapreviews.com/wp-content/uploads/2020/10/2020-Detailed-Bets1.htm"]
Staking Plan
[maxbutton id="1" text="Staking Plan Details" url="https://pgapreviews.com/staking-plan/"]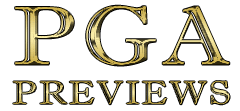 Staking Plan
Check out the Staking Column for my rationale on how I approach different markets.
All Bets proofed to Secret Betting Club
158.44pts
Profit in 2020
34% ROI
In 2020
425pts
Profit Since 2017
4th Winning Year
In Succession
17.83%
Overall ROI
Pay Ciaran Meagher by using PayPal.me
Just type in the amount. Since it's PayPal it's easy and secure. Click here
Don't have a Paypal account? Then contact me at [email protected]
Listen to my thoughts on Oddscracker Masters Podcast
"After giving my website members four years of consecutive profits, I was selfishly disappointed to see Ciaran move onto starting his own golf tipping website but given the level of quality of information allied to positive results, it really was only a matter of time. I for one will continue to read his weekly thoughts and fully expect him to continue in the same vein."
Paul Jones, Editor pauljoneshorseracing.com
"I've been a keen follower of Ciaran's golf analysis for a few years now. His copy is always well researched, insightful and has been an invaluable tool helping deliver consistent returns. First class."
Gary Fitzpatrick, long term subscriber and racehorse owner
"The P&L performance reflects the depth of analysis provided. This is the best value for money you will get all year. I highly recommend signing up."
Noel Hayes, subscriber and avid golf viewer
"As a golf fan, I enjoy reading Ciaran's well researched and informative opinions. As a cash fan, I enjoy that he makes it pay".
Brendan Duke, subscriber and punter
"Ciaran puts a lot of time into his golf previews and it shows in his results. His feel for value is excellent, particularly in the sub-markets, and overall provides an excellent service."
Tony Keenan, ATR analyst